MINNESOTA
FIRST AID SUPPLY
Customized to your needs
We find ways of reducing cost without sacrificing the quality of products and services, and without additional duties to your employees.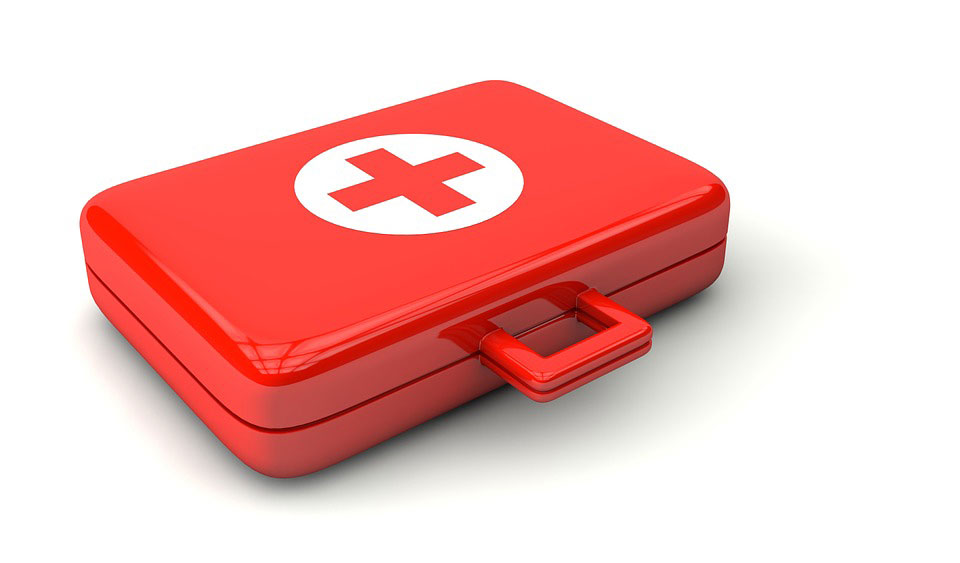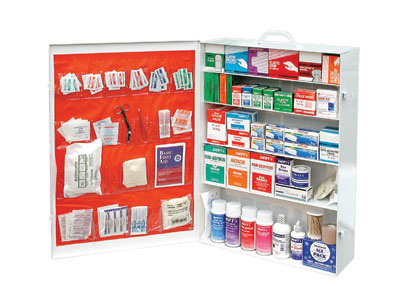 About STAT first aid
---
STAT First Aid is primarily a route service company for any type of
work environment.
We will setup a program tailored toward your exact needs and requirements. We are available to assist you with recommendations and any questions you may have to keep your business compliant, employees safe and productive in the most cost
effective means possible.
We are committed to helping you with all of your first aid needs. We strive to have a positive and long term relationship that ensures good health and safety for everyone.
Where we find savings:
Competitive pricing
Purchase higher and/or lower quantity items
Consolidate items that perform the same function
Eliminate unnecessary items
No contract
No delivery or trip charge
Free cabinet replacement
"I have worked with STAT first aid for several years. Their attention to detail, dependable schedule, and great customer service makes STAT one of my favorite vendors. What ever I ask of them, I know it will be taken care of!"

"Changing to STAT first aid to service our cabinets has been beneficial for our company. STAT has made many positive changes to streamline our first aid service, not only in cost, but efficiency as well. He's consistent, reliable, and is willing to help whenever needed!"

"We've been doing business with STAT First Aid for over 10 years. Gary does an excellent job in keeping our cabinets stocked and is quick to assist with any additional needs we have. I would recommend STAT First Aid to anyone looking for first aid and/or safety service in their work place."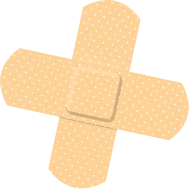 FIRST AID
---
We offer a wide range of options for Bandages. You can choose what
bandages you want in the cabinet, quality of the bandage, or you can
choose a Name-brand bandage.
Bandages available in a standard First
Aid cabinet would include:
Elastic bandage

Plastic bandage
Fingertip bandage
Fingertip XL bandage
Knuckle bandage
Large-patch bandage
Also available are what is called a "Detectable" bandage. A blue
detectable bandage is used more in the food industry where a metal
detection machine would detect a bandaid that had fallen off during
production.
Trauma bags (Grab & Run) are nice to have in conjunction with your
First Aid cabinet. First aid cabinets do have some basic Trauma items but my not have what's needed for more serious illnesses or injuries.
The purpose of a Trauma bag is that a person would grab the Trauma
bag and go to the person that needs assistance. If you have an
established safety team, (MERT, Medical-Emergency-Responds-Team)
we can help with what Trauma bag best suits your needs, and location
of the Trauma bag/bags.
We offer free training on Trauma bags and Bloodborne Pathogen kits.
All First Aid cabinets are made of metal, have holes in the back to hang on the wall, and door pockets to hold an assortment of First Aid supplies. First Aid cabinets can be purchased fully stock or empty. First Aid cabinets come in four basic sizes:
2 – Shelf, 10.5 x 15.5 x 3.75
3 – Shelf, 15.0 x 17.0 x 5.5
4 – Shelf, 15.0 x 22.0 x 5.5
5 – Shelf, 19.5 x 28.25 x 6.5
OHSA recommends having 4 basic items in a First Aid cabinet; adequate bandages, burn treatment, eye wash, and trauma items. By working together We'll customize what products best suites your needs and make it most cost effective for your business.
We also offer a wide variety of Vehicle Kits. Great for companies that do off-site work; construction, roofing, transportation, delivery and a wide variety of recreational vehicles.
Get started with your custom package

TABLETS
---
There's a wide variety of Tablets available. The most common you see in a First Aid cabinet would be;  ibuprofen (Cedaphrine), pain stoppers and antacid. Each tablet comes two per packet and the "Active Ingredient" is on the box and each individual packet.
Having Tablets in a First Aid cabinet is totally optional. Sometimes it's cost effective to have Tables available because it keeps your employees at work and productive. If tablets are a option, we'll work with you choosing the correct Tablets for your company.
Get started with your custom package

SAFETY
---
OSHA's Occupational Noise Standard 29 CFR 1910.95 that employers implement a Hearing Conservation Program if they have work areas with noise levels at or above 85 dBA. All Earplugs/Hearing Protection have what is called an NNR/Noise Reduction Rating. The NRR is then used to find the correct Hearing Protection that best suits their needs.
Along with Earplugs, we also offer Ear Muffs and Earplugs dispensers. Finding the correct earplug can be a time-consuming task just because of the amount of options that are available. Let us help find the correct earplug that is functional and cost effective.
ANSI (American National Standards Institute) standard# Z87.1-2010 requires all safety glasses and goggles must have adequate protection from hazardous fluids, partials, and be able to with-stand hits from larger objects or materials.
Depending of what length of time each person uses Safety glasses per day will help determine what Safety Glass to use. We can help fine the correct Glass or Goggle for any work environment. Also available are Lens cleaning stations, lens tissues/lens solutions, dispensers, and pre-moistened towelettes.
OSHA 29 CFR 1910.138, Employers shall require employees to use appropriate hand protection when hands are exposed to hazards from skin absorption, severe cuts or lacerations, abrasions, punctures, chemical burns, thermal burns, and temperature extremes.
We offer; Disposable Nitrile/Latex glove, Work gloves, Dipped/Rubber gloves, Welding gloves, Cold Weather gloves, Mechanics/Impact glove, and cut-resistant glove.
Get started with your custom package